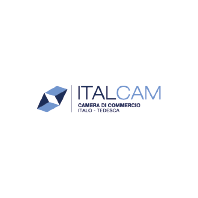 ITALCAM is a no-profit association of industrial and commercial enterprises, professionals, traders and institutions who wish to work actively to develop economic relationships in Europe, especially between Italy and Germany. ITALCAM promotes and supports the different phases of the internationalization process, providing commercial assistance to German and Italian enterprises through its large international networks. ITALCAM is based in Munich, Germany.
The International Institute for the Implementation of Sustainable Development (MIITR) is a private NGO, established in 2017 in Maribor, Slovenia. Its main activity is research and development in the fields of sustainability, comprehending environmental, economic, social, and lately smart and digital dimensions. MIITR personnel has a high level of expertise on project development, analysis, evaluation and dissemination. The institute is actively involved in various EU projects and in globally significant networks and initiatives for creating an active and sustainable society.
The main purpose of the Chamber is to promote trade and to provide business and investment services for its members. In order to fulfil its objectives, the Chamber provides advisory recommendations and guidance to its members, supports initiatives and entrepreneurship efforts of the local market and communicates the local products, services and businesses to international markets. Due to the current interconnection, the majority of the services provided (subscriptions, certificates, etc.) is done electronically without the need of a psychical presence. Finally, the chamber of Larissa, provides the local business associations with housing and infrastructure in order to meet their obligations.
Innovation Hive is a private non-profit organization located in Greece, specialized in the fields of research and innovation. Our actions aim to enhance the economic and social cohesion of European societies while our goal is to find solutions to the new innovation challenges, achieve growth, sustainability and maximize the impact to the society. The organization's philosophy in order to achieve these goals is based on co-creation methodologies and a quadruple helix approach. The engagement of stakeholders from industry, science and society is aiming to create links between the businesses, the academia and the civic actors in order to develop a combination of knowledge, skills, tools, values and motivation. The final goal is to make the difference in local societies and to succeed at the highest level the principles of social innovation concepts.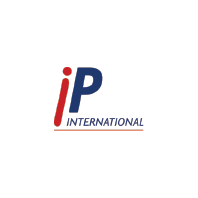 IP-International GmbH: training, coaching and consulting to improve business potential. Coordinated by the CEO, Sylvie Schoch, a 30-year experience, a multi-generational team and an innovative design-and-develop process have resulted in a creativity-oriented training methodology. Areas of operation include: Lean Management & Production, Team Building, Train-the-Trainer and H&S at work. Clients include: small to large organisations as well as Italian, German and Canadian Trade Unions and public administrations. IP-international GmbH's goal is to increase the creativity, drive, endurance and success of its clients while keeping people at the centre. Assisting businesses and individuals in developing and strengthening their skills while acquiring soft skills through empowerment and mutual respect. Existing knowledge and skills must be valued while enhancing them through proactive learning.
The Savinjska-Šaleška Chamber of Commerce represents the interests of the regional economy and entrepreneurship, advises, informs, educates, offers business services and issues public authorizations. It connects economic entities and entrepreneurs of various activities in the region and establishes communication between them and the wider social environment in order to increase competitiveness and provide more favorable conditions for business. SŠGZ's vision is to become an efficient economic lobby that represents the interests of members in relation to local communities, state bodies and other key entities in creating competitive conditions for business and development in the SAŠA region.
Balkan Bridge is an organisation located in Sofia, Bulgaria that aims bringing together the societies of Balkans and achieving cooperation and growth. The organisation's mission is to cover the gaps of the Balkan area in terms of professional training, networking and research activities with the goal to transform Balkans to a sustainable ecosystem with a highly skilled human capital and businesses able to adapt to the needs of the society and the global trends. In order to achieve its goals, Balkan Bridge is providing consultancy services, training for the improvement of professional skills to individuals and corporate training for businesses in order to achieve teams' growth and empowerment.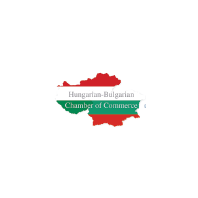 The Hungarian-Bulgarian Chamber of Commerce was established in 2008 in Budapest. The goals of our chamber are very simple: – to increase the trade and capital flow between our countries – to support the business interests of our members. Оur chamber has been constantly working in the following 4 areas: – Organising events in Hungary and Bulgaria for stimulating business contacts between the two countries – Active cooperation with Hungarian and Bulgarian state institutions and gaining prestige among them – Creation and development of partnerships with other bilateral chambers – Assisting the business activity of our members and attracting new members to the Chamber
Funded by the European Union. Views and opinions expressed are however those of the author(s) only and do not necessarily reflect those of the European Union or the European Education and Culture Executive Agency (EACEA). Neither the European Union nor EACEA can be held responsible for them. 2021-1-DE02-KA220-VET-000032959
Copyright © 2022 WIN. All Rights Reserved